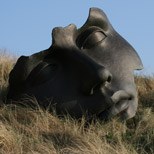 &nbsp
Depression
He was despised and rejected by men; a man of sorrows, and acquainted with grief; and as one from whom men hide their faces he was despised, and we esteemed him not. Surely he has borne our griefs and carried our sorrows; (Isaiah 53:3-4)

Now and Forever

| Walt Harrah
God's Care
Beauty From Ashes

| Walt Harrah
God can redeem anything. He provides streams in the desert, and water from a rock. He can take any situation and bring good out of it.
His Power Will Prevail

| Walt Harrah
Trusting in God's power. God has promised to do the fighting. We do the trusting. Our hope is in His power, and in His faithfulness to act in protecting ways on our behalf, always looking out for our best interests.
Be Still My Soul
Katharina von Schlegel
Regardless what the circumstances would suggest, God is in control. And with that truth firmly fixed in our minds we can rest, trusting that he will work out everything according to his plan, which is always for the best.
A Mighty Fortress
Martin Luther
In times of trouble, we have a place to hide. And that place is in God himself. he is our refuge and strength, an ever-present help. (Psalm 46:1)
I Wait In Hope

| Walt Harrah
Waiting on God glorifies Him. But waiting without the "wringing of hands," waiting in hope, glorifies Him even more.
Jesus Answers Prayer
Fanny Crosby
The throne of grace is an untapped and endless resource of all the beliver will ever need. We are invited to come with confidence, and ask boldly in prayer.
God Will Deliver Me

| Walt Harrah
You might say that God is in the delivery business. Call on me in the day of trouble; I WILL DELIVER YOU, and you will honor me. Psalm 50:15
A Miracle For You

| Walt Harrah
Our God, who has all power, never faces any obstacle that he can't fix. He turns desert places into springs. Miracles are his "bread and butter." So we wait on him expectantly.
No More Night

| Walt Harrah
"God will wipe away every tear from their eyes."-- Revelation 7:17
Lead Me To The Rock
Walt Harrah
Calling on God in time of trouble for salvation and deliverance
Related Blog Posts
Suffering Saints
We get nervous thinking about it - suffering for the sake of Christ. How necessary is it, and what does it produce in us?
When Fear Is Good
NO FEAR, we are told. And the point is well taken. But fear can be healthy, at least when it comes to eternal matters.
When God Comes Close
Jacob had his dream, and knew that God had been there. Jonathan Edwards had that afternoon in the woods, as God poured out his love profoundly and personally. Paul had an experience with God that he could not put into words. And they were changed.
Related Worship Scripts
Change And An Unchanging God
Who likes change? Most of us find it unsettling, and seek to avoid it. But change is unavoidable. God, however, is not only unchanging, but follows us wherever that change may take us, showing his faithfulness day by day.
More Than Conquerors
Life can get us down. But for those who are in Christ, we are never down for the count. Nothing in all of life can separate us from the love of God in Christ.
Hope That Does Not Disappoint
Hope based in having the perfect life in this world will disappoint. It cannot live up to our expectations. But hope based on the promises of God, and our eternal existence with him, will never let us down, for God is true to his word.