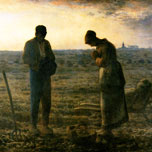 &nbsp
Prayer
Do not be anxious about anything, but in everything by prayer and supplication with thanksgiving let your requests be made known to God. (Philippians 4:6)

Beauty From Ashes

| Walt Harrah
God can redeem anything. He provides streams in the desert, and water from a rock. He can take any situation and bring good out of it.
Say to This Mountain

| Walt Harrah
Prayer changes things.
Come Spirit Come

| Walt Harrah
Asking for the presence and power that only the Holy Spirit provides.
Shake This Place

| Walt Harrah
The Holy Spirit and our need for Him to supernaturally take over. This song is a prayer for change, and a revival of what has been lost and needs to be restored in the believer's heart.
Be Thou My Vision
Eleanor Hull (Versified)
Whom have I in heaven but you? And earth has nothing I desire besides you. My flesh and my heart may fail, but God is the strength of my heart and my portion forever. (Psalm 73:25-26)
Brethren We Have Met To Worship
Walt Harrah (Adapted)
Gathered believers in worship have every right to expect great things from God. This song helps to express such desires, and place them before a gracious, prayer-hearing God.
For The Glory Of Your Name

| Walt Harrah
Repentance and prayer for revival
I Wait In Hope

| Walt Harrah
Waiting on God glorifies Him. But waiting without the "wringing of hands," waiting in hope, glorifies Him even more.
Jesus Answers Prayer
Fanny Crosby
The throne of grace is an untapped and endless resource of all the beliver will ever need. We are invited to come with confidence, and ask boldly in prayer.
Pour Out Your Spirit
Walt Harrah
The Father has graciously promised that if we would ask, He would "pour out his Sprit without measure." The song asks for exactly that!
Love My World
Walt Harrah
We are God's salt and light in the world he has placed us, and his kingdom work is accomplished through us.
Be Glorified
Walt Harrah
When God gets the glory that is due Him, all is well with the world. The prayer Jesus taught His disciples helps us pray to that end.
Abba Father, We Approach You
Horatio Bonar
Because of the cross of Christ, we have access to the very throne of God. We are welcome as sons of the King, with all rights and privileges.
Hallowed Be Your Name
Walt Harrah
Our God is a prayer-hearing God. Prayer is the means by which we commune with God and he with us. And the essentials of prayer are found in the prayer that Jesus taught His disciples.
What Only God Can Do
Gearhardt
Calling on the Spirit of God is God-glorifying. And it is counter-intuitive, because the natural man says, "I'll do it myself, thank you." Ultimately, the Holy Spirit intervening is our only hope of lasting change.
Come Thou Fount
Robert Robinson
Expressing a God-focused mindset, and the gratitude that flows out of a fervent soul in worship.
The Way Of Love
Walt Harrah
What is the way of love? Read 1 Corinthians 13. Paul spells it out clearly, but living that way is another matter. Nevertheless, we aim for the standard, and trust the Spirit to do His work in His way and in His time.
Heal Our Land
Walt Harrah
National prayer, on behalf of a culture of godlessness, also including the Church. The hope is that we will repent and turn from our wicked ways, and that healing will take place.
The Awesome God Who Can
Walt Harrah
Our minds are finite. And our imaginations have a governor on them. We see through a glass dimly. But God has no such limitations. The One who created the heavens and the earth is able to do far more than we could ask or even think.
A River To My Soul
Walt Harrah
Water is lifegiving. And by the Spirit, we are promised a well that not only springs up inside us, but then overflows out of us, enriching everyone we meet.
Anything

| Walt Harrah
God is alive and well and full of power, and ready to act in ways that further his plans and purposes. Nothing stops him, or tops him. He is supreme in power and authority.
Related Blog Posts
Why Can't I Pray?
The bible gives us several reasons, but according to Jeremy Taylor, a deceitful heart is at the root of prayerlessness.
George Herbert on Prayer Meetings
Prayer Meetings are a thing of the past. Or so it seems. What has been lost? Maybe more than we realize.
Be Careful Where You Sit
Reading scripture plops us down into a world of faith, of trust, and a miracle-working God. Can some of that faith rub off on us? Hope so.
Related Worship Scripts
Eternal God
We are finite. God is not. He is the alpha and the omega, the beginning and the end. And because he never changes, his acts in the past have everything to do with our lives today.
The Lord's Prayer
The disciples watched as Jesus prayed. They saw how he valued it. And they asked Him to teach them to pray. And the prayer that He taught them is all the world - past, present, and future - wrapped up in a few powerful words.
A Prayer To The God Of My Life
When we first encounter the church in Acts 1, they are praying continuously. God is pleased when his people pray. This service of worship is designed to foster that attitude.