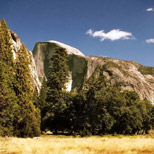 &nbsp
Truth of
Send out your light and your truth; let them lead me; let them bring me to your holy hill and to your dwelling! (Psalm 43:3)

You Know It's True

| Walt Harrah
Jesus came, full of grace and truth. Satan works overtime to get us to believe his lies. The Spirit works on our conscience, telling us right and wrong.
Related Blog Posts
A Prophet For Our Times
Certain men and women hear from God at key times, and see with eyes that are unimpeded by the smog of culture. David Wells is one such person worth listening to.
God's Map - Theology
During the Middle Ages, theology was referred to as the Queen of the Sciences." But more lately it has been in a steady freefall. Just what has been lost? According ot C. S. Lewis, we have lost our map. And that spells trouble.
Father, Son, Spirit - In That Order
Why is knowledge of God the Father important? Because when we understand that there is a holy God, then the cross takes on its true meaning. Out of that will flow true gratitude to a God who found a way to reconcile Adam's lost race.