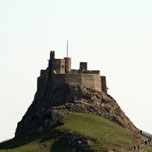 &nbsp
Refuge
God is our refuge and strength, a very present help in trouble. Therefore we will not fear though the earth gives way, though the mountains be moved into the heart of the sea, though its waters roar and foam, though the mountains tremble at its swelling. (Psalm 46:1-2)

A Mighty Fortress
Martin Luther
In times of trouble, we have a place to hide. And that place is in God himself. he is our refuge and strength, an ever-present help. (Psalm 46:1)
Strength of My Heart

| Walt Harrah
When our hearts are set on God alone, all is well, and we are satisfied in him.
In The Lord Alone

| Walt Harrah
Everything we need is found in the Lord. He is the fountain of all true and lasting satisfaction.
Prayer For The Future

| Walt Harrah
God's sovereignty. We don't know what the future holds, but we know who holds the future.
Everything I Need

| Walt Harrah
There's lots of desires we have that seem to be necessary. But only God can be an all-sufficient substitute, satisfying completely all the time, in every situation.
I Will Not Fear
Walt Harrah
With God on our side, we have an advantage that the world knows nothing of, and His presence means that we can trust instead of fretting. Fear is a warning light that we are not trusting.
The Awesome God Who Can
Walt Harrah
Our minds are finite. And our imaginations have a governor on them. We see through a glass dimly. But God has no such limitations. The One who created the heavens and the earth is able to do far more than we could ask or even think.
Unchanging God
Isaac Watts
Everything around us may change, but the God we worship is immutable. It is not possible for him to improve, age, or morph. Jesus Christ is the same yesterday, today and forever. God will always be faithful. He cannot be anything else.
Most Holy Gracious God
Walt Harrah
God is holy. His perfect justice demands that he punish all disobedience, all rebellion. But on the cross, Jesus took the blows meant for us, and those who trust in Christ escape the punishment that we deserve. Hallelujah!
The Lord Is My Light

| Walt Harrah
When we trust in the Lord and look to Him to deliver, and His strength to protect, we have nothing to fear. It's all good.
Related Blog Posts
Faith That Can Withstand Anything
Life's difficulties test the mettle of our faith, which can either unravel or turn into refined gold. For Mary Rowlandson, it was the latter.
When God Comes Close
Jacob had his dream, and knew that God had been there. Jonathan Edwards had that afternoon in the woods, as God poured out his love profoundly and personally. Paul had an experience with God that he could not put into words. And they were changed.
The Ultimate No-Brainer
I'll do it myself. Where does that come from, anyway? We're born with it. But seeing God as the One we turn to instead of "the arm of flesh" is the key to living life well. God is in control, so let Him lead. He's really good at it.
Related Worship Scripts
The House Of The Lord
In Psalm 27, David narrows his desire down to one thing, the pursuit of God. His energies will be focused on the obtaining that one thing. He has tasted of the Lord, and nothing else satisfies. How do we get there?
Satisfied In God
There are so many places to look for satisfaction, and only one place in which that satisfaction is guaranteed. And that is in Jesus, our Rock and our Salvation.