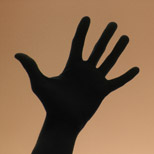 &nbsp
Calling on God
I waited patiently for the Lord; he inclined to me and heard my cry. He drew me up from the pit of destruction, out of the miry bog, and set my feet upon a rock, making my steps secure. (Psalm 40:1-2)

Lord Come Down
Walt Harrah
Asking for the manifest presence of the Spirit among God's people.
Make My Life A Miracle

| Walt Harrah
Not by might, not by power, but by my Spirit. Zechariah 4:6
Make My Heart Your Home

| Walt Harrah
We are the temple of the Holy Spirit. The Living God makes his abode with us, in our very hearts.
For The Glory Of Your Name

| Walt Harrah
Repentance and prayer for revival
Pour Out Your Spirit
Walt Harrah
The Father has graciously promised that if we would ask, He would "pour out his Sprit without measure." The song asks for exactly that!
Love My World
Walt Harrah
We are God's salt and light in the world he has placed us, and his kingdom work is accomplished through us.
A Miracle For You

| Walt Harrah
Our God, who has all power, never faces any obstacle that he can't fix. He turns desert places into springs. Miracles are his "bread and butter." So we wait on him expectantly.
Father You Are Sovereign
Margaret Clarkson
When we say God is sovereign, we mean that nothing trumphs Him, his purposes can never be thwarted. His power is absolute, and nothing catches Him off guard. This is the ultimate statement of confidence, for who would not worship a God like this?
Come Thou Fount
Robert Robinson
Expressing a God-focused mindset, and the gratitude that flows out of a fervent soul in worship.
The Way Of Love
Walt Harrah
What is the way of love? Read 1 Corinthians 13. Paul spells it out clearly, but living that way is another matter. Nevertheless, we aim for the standard, and trust the Spirit to do His work in His way and in His time.
The Awesome God Who Can
Walt Harrah
Our minds are finite. And our imaginations have a governor on them. We see through a glass dimly. But God has no such limitations. The One who created the heavens and the earth is able to do far more than we could ask or even think.
Lead Me To The Rock
Walt Harrah
Calling on God in time of trouble for salvation and deliverance
Set Things Right

| Walt Harrah
Humility open the door to the renewing presence of Almighty God. And the heart of God is looking for those who are lowly in spirit.
Related Blog Posts
Whatever We Ask....
"Well done, good and faithful servant" will ring throughout the heavens someday as millions receive their reward. This much we know. Our own energy will have produced nothing worth rewarding. But in God's power? Now that's a different story.
Richard Dawkins, Meet Blaise Pascal
Paul tells us that the god of this world blinds the hearts of unbelievers. So their conclusions about eternal things further Satan's cause. Others, like Pascal, see with God-given perception, and truth is advanced, for those who have ears to listen.
Restless? Join The Club
Why do we sit with a remote and just click away mindlessly? Why do we flit from interest to interest? Why is remaking ourselves a popular cultural passtime? Do you think God might have had anything to do with it?
Related Worship Scripts
Wake Up
Physical sleep is wonderful, but spiritual sleep, that's another matter. Drowsiness is not a good thing when it comes to the Christian walk. What does being wide awake look like for believers, and how can we stir ourselves out of our slumber?
Satisfied In God
There are so many places to look for satisfaction, and only one place in which that satisfaction is guaranteed. And that is in Jesus, our Rock and our Salvation.
A Thankful Heart
The giving of thanks, when pointed Godward, brings a smile to the face of our God. This service utilizes Psalm 107, as a way to stir up our hearts to recall the faithfulness of God.