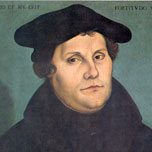 &nbsp
Resolve
Therefore, since we are surrounded by so great a cloud of witnesses, let us also lay aside every weight, and sin which clings so closely, and let us run with endurance the race that is set before us, looking to Jesus, the founder and perfecter of our faith, who for the joy that was set before him endured the cross, despising the shame, and is seated at the right hand of the throne of God. (Hebrews 12:1-2)

All Life Long (God Be In My Head)
Walt Harrah
All of life is about the Lord.
Have Faith

| Walt Harrah
Persevering and hoping in God when the circumstances by themselves seem bleak and insurmountable.
Convinced Of This

| Walt Harrah
The fact that God gave up His only Son to redeem us shows the lengths He will go to bring us safely home. We are held in His hands, and can rest in that truth.
I'll Be That Man
Walt Harrah
God is looking for men and women who will represent him fearlessly, who are willing to take the kingdom of God into places where the kingdom of this world has wrecked havoc. This song helps the worshipper to say "here I am."
Be Still My Soul
Katharina von Schlegel
Regardless what the circumstances would suggest, God is in control. And with that truth firmly fixed in our minds we can rest, trusting that he will work out everything according to his plan, which is always for the best.
Be Thou My Vision
Eleanor Hull (Versified)
Whom have I in heaven but you? And earth has nothing I desire besides you. My flesh and my heart may fail, but God is the strength of my heart and my portion forever. (Psalm 73:25-26)
I Surrender All
Walt Harrah
Therefore, I urge you, brothers, in view of God's mercy, to offer your bodies as living sacrifices, holy and pleasing to God - this is your spiritual act of worship. Romans 12:1
In The Lord Alone

| Walt Harrah
Everything we need is found in the Lord. He is the fountain of all true and lasting satisfaction.
Make My Life A Miracle

| Walt Harrah
Not by might, not by power, but by my Spirit. Zechariah 4:6
Make My Heart Your Home

| Walt Harrah
We are the temple of the Holy Spirit. The Living God makes his abode with us, in our very hearts.
Wholly Yours
Walt Harrah
Holding nothing back from a God who deserves the very best we have to give.
Jesus Answers Prayer
Fanny Crosby
The throne of grace is an untapped and endless resource of all the beliver will ever need. We are invited to come with confidence, and ask boldly in prayer.
God Is With Us
Thomas Gill
Our all-powerful God, who does whatever pleases him, is pleased to fight for us. He is Emmanuel, God with us.
Love My World
Walt Harrah
We are God's salt and light in the world he has placed us, and his kingdom work is accomplished through us.
The Finish Line

| Walt Harrah
The Christian life is a race. We are to run it, to finish, and to run in such a way as to win a prize. Such an attitude glorifies God.
God Will Deliver Me

| Walt Harrah
You might say that God is in the delivery business. Call on me in the day of trouble; I WILL DELIVER YOU, and you will honor me. Psalm 50:15
Worth Any Cost

| Walt Harrah
Discipleship is the word used to describe a follower of Jesus. And there is a cost. But the reward far outweighs any personal sacrifice.
Take Me As I Am

| Walt Harrah
Peter had just denied Christ, and days later was being called by Jesus to "feed His sheep." God doesn't look for perfect vessels, just consecrated ones.
Forever With The Lord
Montgomery
Meanwhile we groan, longing to be clothed with our heavenly dwelling. 2 Corinthians 5:2
Hallowed Be Your Name
Walt Harrah
Our God is a prayer-hearing God. Prayer is the means by which we commune with God and he with us. And the essentials of prayer are found in the prayer that Jesus taught His disciples.
Am I A Soldier Of The Cross
Isaac Watts
If you are a follower of Christ, you are a soldier. AWOL is not acceptable in the Kingdom of God. Let's fight the good fight, and win the crown of life.
We Trust In The Lord

| Walt Harrah
The world around us tempts us with a myriad of choices to place our trust in. The only sure place for our trust is in the Lord Himself.
The Upward Call
Walt Harrah
When we are in Christ, we become new creations. Our old way of seeing things passes away, and we depelop an entirely new mindset. Eternity becomes everything to us. And we live for a crown that will not fade, kept in heaven for us.
Go Into The World

| Walt Harrah
God loves the world so much, He gave His Son to die, so that all mankind might be reconciled to God. Now it is up to us to tell that message. How beautiful are the feet of those who bring good news. Romans 10:15
Unchanging God
Isaac Watts
Everything around us may change, but the God we worship is immutable. It is not possible for him to improve, age, or morph. Jesus Christ is the same yesterday, today and forever. God will always be faithful. He cannot be anything else.
Lead Me To The Rock
Walt Harrah
Calling on God in time of trouble for salvation and deliverance
When All Is Said And Done
Walt Harrah
Consecration is defined as "the solemn dedication to a special purpose or service, usually religious." Expressing devotion as promise and desire pleases the heart of God. He loves intent.
This Book Of Yours
Walt Harrah
The importance of reading and being impacted by the Bible, God's holy scripture, is addressed.
The Light Of The Lord

| Walt Harrah
There is a gate that is wide and broad, and very popular. The way of the Lord, however, is narrow. Few find it, but it leads to life.
Related Blog Posts
When Fear Is Good
NO FEAR, we are told. And the point is well taken. But fear can be healthy, at least when it comes to eternal matters.
Happy, Happy, Happy
The declaration of independence holds up the pursuit of happiness as a right. Did you ever consider the reading the bible might be the one source that will never let you down?
The Twelve Signs Of Grace
Self-examination is not easy to do. The tendency is to let ourselves off easy. But examine we must, for eternity is at stake.
Related Worship Scripts
The House Of The Lord
In Psalm 27, David narrows his desire down to one thing, the pursuit of God. His energies will be focused on the obtaining that one thing. He has tasted of the Lord, and nothing else satisfies. How do we get there?
Wake Up
Physical sleep is wonderful, but spiritual sleep, that's another matter. Drowsiness is not a good thing when it comes to the Christian walk. What does being wide awake look like for believers, and how can we stir ourselves out of our slumber?
To Live Is Christ
These four words define what it means to be a sold out follower of the Lord Jesus. The adgenda of Jesus becomes our blueprint for living. And strangely, in "losing" our life, we find it. Instead of misery, we find delight and satisfaction.