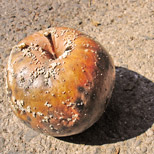 &nbsp
Sin
And you were dead in the trespasses and sins in which you once walked, following the course of this world, following the prince of the power of the air, the spirit that is now at work in the sons of disobedience—among whom we all once lived in the passions of our flesh, carrying out the desires of the body and the mind, and were by nature children of wrath, like the rest of mankind. But God... (Ephesians 2:1-4a)

Forgive Me Lord

| Walt Harrah
If we confess our sins, He is faithful and just and will forgive us our sins and purify us from all unrighteousness. 1 John 1:9
O Sacred Head Now Wounded
Paul Gerhardt
The passion of Christ on the cross
He Was Wounded
Thomas Chisholm
The death of Christ
Solitary Throne
Walt Harrah
There is one king, and he reigns alone. He is supreme ruler, and His name is Jesus.
Make My Heart Your Home

| Walt Harrah
We are the temple of the Holy Spirit. The Living God makes his abode with us, in our very hearts.
Wholly Yours
Walt Harrah
Holding nothing back from a God who deserves the very best we have to give.
Who Is A God Like You
Walt Harrah
God loves to show mercy, and the removing of sin is primarily how he displays that love.
There Is Forgiveness

| Walt Harrah
God is holy, and sin separates us from him. But through the cross, we have forgiveness thorough the blood of Jesus.
And Can It Be
Charles Wesley
The Wonder of Salvation
Great God Of Love
Wesley/Harrah
The magnitude of our salvation, that we were dead and God made us alive, should awaken the loudest praise we can muster. What love but God's could run so deep, and extend so low, and raise to such height?
A Miracle For You

| Walt Harrah
Our God, who has all power, never faces any obstacle that he can't fix. He turns desert places into springs. Miracles are his "bread and butter." So we wait on him expectantly.
Once For All

| Walt Harrah
The sacrificial work of Christ was a one-time-event on the cross. The wrath of God has been satisfied, and there is now no condemnation for those who are in Christ Jesus.
We Remember You

| Walt Harrah
The sacrifice of our Lord, highlighted and emphasized in the celebration of communion, elicits praise to our praiseworthy God.
Abba Father, We Approach You
Horatio Bonar
Because of the cross of Christ, we have access to the very throne of God. We are welcome as sons of the King, with all rights and privileges.
I'm Reconciled
Walt Harrah
Because of the Fall, we were God's enemies. Now, through the death of Jesus, we are friends, we are welcomed into God's presence once again through the blood of Jesus. That is reconciliation of the highest sort, and worthy of celebrating.
Heal Our Land
Walt Harrah
National prayer, on behalf of a culture of godlessness, also including the Church. The hope is that we will repent and turn from our wicked ways, and that healing will take place.
Most Holy Gracious God
Walt Harrah
God is holy. His perfect justice demands that he punish all disobedience, all rebellion. But on the cross, Jesus took the blows meant for us, and those who trust in Christ escape the punishment that we deserve. Hallelujah!
Teach Me To Weep

| Walt Harrah
Commpassion is a trait of God, and part of His name. We, however, do not come by it naturally. We look out for ourselves, and need the Spirit of God to awaken true compassion from within.
Related Blog Posts
Choices Have Consequences
Poets often see things as they are before the "general public" - you and me. Their insight into faith matters needs to be considered, and perhaps could serve as a wakeup call.
We Tremble Not For Him
In the first chapter of Job we see Satan with easy access to Almighty God. They converse, even. And Job's welfare is the subject. Not surprisingly, Francis Quarles (1592-1644) is bothered by this, and seeks resolution in a poem.
Saturday Night Ritual
No question, Saturday evening is traditionally a "night-on-the-town" opportunity. But if we are to be sitting in church just 12 hours later for worship, just what steps can be taken to make that time as significant as possible?
Related Worship Scripts
Wrath and Mercy
We like thinking of God as merciful. We are very uncomfortable thinking of him being wrathful, of calling us to account for sin and rebellion. But as it turns out, God's justice is a combination of both mercy and wrath.
Most Merciful God
God's ability to show mercy when it is undeserved is astonishingly wonderful. He consistently is slow to anger, and always looks for a way to show compassion.
God Of Mercy
God says of Himself that He is "slow to anger." He is full of compassion, and delights to show mercy. And He is the same yesterday, today and forever. How wonderful to know that He has not run out of patience, and shows us mercy as well.