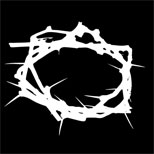 &nbsp
Names of Jesus
For to us a child is born, to us a son is given; and the government shall be upon his shoulder, and his name shall be called Wonderful Counselor, Mighty God, Everlasting Father, Prince of Peace. (Isaiah 9:6)

God Is Here

| Walt Harrah
When Jesus entered into our world, everything changed. Creation breathed easier, knowing its Maker was nearby. And Satan trembled, knowing his days were numbered.
Christ Is Made The Sure Foundation
J. Hughes
Lifting up Jesus glorifies God. And acknowledging that Christ is the foundation upon which the Church rests affirms a huge and necessary truth.
Related Worship Scripts
Solitary Throne
Jesus is Lord? The world allows him a place at the table of religion, but that is all. Someday, however, he will be the honored guest, when every knee will bow, and every tongue confess that Jesus Christ is Lord. Philippians 2:11
Every Knee Will Bow
Right now, pluralism is king. When it comes to gods, come one, come all. But that will not always be so. Someday, the name Jesus will be the only name on the lips of every single person alive. The "He" in HE IS LORD will be Jesus! Bring on that day!