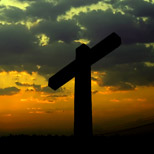 &nbsp
Saints

Related Blog Posts
Of Whom This World Was Not Worthy
In Hebrews 11, the reader is overwhelmed with a heritage of the faithful. They are many and varied. And history testifies that this glorious train of believers is ongoing, and magnificent. It will take all of history to tell the full story.
Micaiah and P. T. Forsythe
Sometimes as Christians we have to say things that no one wants to hear. And it is at times like that when our mettle is proved. Rarely are we warned ahead of time. Are we ready to stand? The proof is in the pudding.
Guys, A Potential Wife Is Watching
Remember how we used to ask that question, "If you were arrested for being a Christian, would there be enough evidence to convict you. In the case of John Paton's father James, his devotional life caught the attention of his eventual wife Mary.