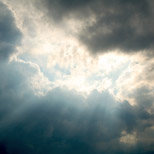 &nbsp
Our provider

Everything I Need

| Walt Harrah
There's lots of desires we have that seem to be necessary. But only God can be an all-sufficient substitute, satisfying completely all the time, in every situation.
Now and Forever

| Walt Harrah
God's Care
Have Faith

| Walt Harrah
Persevering and hoping in God when the circumstances by themselves seem bleak and insurmountable.
In The Lord Alone

| Walt Harrah
Everything we need is found in the Lord. He is the fountain of all true and lasting satisfaction.
Prayer For The Future

| Walt Harrah
God's sovereignty. We don't know what the future holds, but we know who holds the future.
Jesus Answers Prayer
Fanny Crosby
The throne of grace is an untapped and endless resource of all the beliver will ever need. We are invited to come with confidence, and ask boldly in prayer.
Say to This Mountain

| Walt Harrah
Prayer changes things.
So Grateful

| Walt Harrah
"In every thing give thanks: for this is the will of God in Christ Jesus concerning you." I Thessalonians 5:18
Think About His Love

| Walt Harrah
A wise person recalls the goodness of God, and how God intentionally loves on us.
We Trust In The Lord

| Walt Harrah
The world around us tempts us with a myriad of choices to place our trust in. The only sure place for our trust is in the Lord Himself.
I Will Not Fear
Walt Harrah
With God on our side, we have an advantage that the world knows nothing of, and His presence means that we can trust instead of fretting. Fear is a warning light that we are not trusting.
The Lord Is My Light

| Walt Harrah
When we trust in the Lord and look to Him to deliver, and His strength to protect, we have nothing to fear. It's all good.
I Look To The Shepherd
Walt Harrah
We are sheep, but we have a shepherd - Jesus, that Great Shepherd Of The Sheep. Dependency on Him makes total sense, for He is all-powerful, constantly attentive, and able to care for us in this life, and throughout eternity.
Related Blog Posts
What's In A Name?
Emmanuel means GOD WITH US. That's good, right? So just why are we so anxious? What gives? Fretting offends God, because it implies that he won't come through. How can trust shove doubt aside, and we become God trusters instead?
Remember To Remember
Psalm 107 ends with the command to "consider the love of the Lord." Our memory is a powerful tool God has given us - with it we recall his faithfulness, which serves to give us the confidence that our faithful God will continue to be just that - faithful.
Now I Lay Me Down To Sleep
One never knows what a day might hold. So to safely get through a day is a mercy of God, and He deserves our thanks. John Baillie gives us a helpful example from his prayer life.
Related Worship Scripts
Declare His Greatness
Imagine seeing the seventh game of a world series, and the home team wins with a walk off homerun. Now imagine not talking about it - to anyone. That would be strange. Our God is great, and we must boast about him, to each other and the world.
Eternal God
We are finite. God is not. He is the alpha and the omega, the beginning and the end. And because he never changes, his acts in the past have everything to do with our lives today.