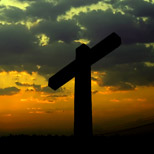 &nbsp
Children's songs

All Creatures (Christmas version)

| St. Francis of Assissi
God is the Maker of everything, and his creation brings him glory by praising Him.
God Is Here

| Walt Harrah
When Jesus entered into our world, everything changed. Creation breathed easier, knowing its Maker was nearby. And Satan trembled, knowing his days were numbered.
Glory To God

| Walt Harrah
The birth of Jesus, God made flesh, born of Mary, is worth celebrating. It is a wondrous act of God, to reach out to his lost children and reconcile them. The angels sang gloriously, and so must we.
Deadeye Slingshot

| Walt Harrah
"Commercial" on LITTLE BOY BIG GOD